Who is to blame for the wrong fuel filling?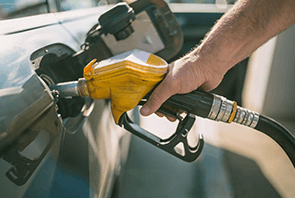 We give you the answer to the question of who is guilty of incorrect fuel filling. However, what happens if the wrong fuel is accidentally put into the car? One of the most important problems of today is wrong fuel filling. In this case, many people are suing. So, who is right and juicy in this case? Do you know what to do when you notice incorrect fuel filling?
About Incorrect Fueling
If you are wondering the answer to the question of who is guilty of wrong fuel filling, you are at the right place. First of all, we need to specify as follows. If you've noticed that your vehicle has been filled with the wrong fuel even before you start it, don't worry. There is a remedy for this situation. And your situation is not that much of a problem. You can get rid of this problem by taking your vehicle to the service and cleaning it. But if you notice the fuel after you start your car, then things can get to a frustrating point for you.
We would like to point out that if you accidentally pour gasoline into your diesel vehicle and you realize it after starting it, you will have some financial difficulties. Gasoline put into diesel vehicles does not lubricate the engine. We can say that this causes serious damage to the oil section of the engine.
This could also be the other way around. While your vehicle is petrol, it may be diesel. In this case, your vehicle will not start at first. Diesel may take a little longer to ignite than gasoline. Even when it works, if smoke comes out of your exhaust, it will be long gone. Because you also seem to be the way to repair.
Who is to blame in this situation?
Who is guilty of incorrect fueling? Well, you have experienced such a situation. What will you do? The criminals in this situation are the gas station and the pumper. The reason for this is that the fuel input of the vehicles is different. So if the pumper is careful, you will not encounter such a still. Fuel guns are also different in a way that prevents misfilling.
The person who is legally guilty is the gas station and the pumper. If you have encountered such a situation, when you sue, you can win the case.
If you have noticed that your vehicle has been filled incorrectly, you should not use or operate your vehicle despite this. But you have to prove it in order to sue. So by putting your car to the test, you must prove it was a false positive. Otherwise, you may not be a winner.
However, when you enter a gas station, you have to stop at the right place. In this case, the offender will not be the other party. If the wrong fuel is put into your vehicle even though you are standing in the right place, the culprit will be the other party.
Vehicles With Incorrect Fuel
This is how we can generally answer the question of who is guilty of incorrect fuel filling. Here's how you can tell if the wrong fuel has been put into your vehicle. After refueling, you will go inside to pay for it. On the receipt given to you when you go, it is written which fuel is filled. In this case, you can spot the mistake before you even go to your vehicle. This way, you can have your vehicle repaired without any expense.
Unfortunately, careless pumpers cause this problem. Finally, we can state the following regarding this issue. According to the law numbered 4822, within the scope of the Defective Service, the offender is stated as the station owner and the pumper, depending on the above situations. If you experience such a situation, you can apply to the Consumer Arbitration Committee and seek your rights.
Incorrect fuel filling is one of the most important issues to be considered. It can cause huge problems. It can make you tired both spiritually and financially. Vehicle owners should be very careful and vigilant at this point. Likewise, people working should be careful and alert. If everyone does their job well, these situations can be prevented.
About the Characteristics of Diesel Fuels
After answering the question of who is guilty of wrong fuel filling, we would like to talk about diesel fuel, which we talk about a lot. Diesel fuel is one of the most used fuel types today. So, what are the properties of this fuel?
Cetane number
solidification point
Thickness
Sulfur content
Volatility
In general, the differences between gasoline and diesel fuel are as follows. If a lot of power is needed to move the vehicle, diesel fuel must be used for this vehicle. It is an extremely important fuel in terms of economy. If it were not such an efficient fuel, it would not be used in ships, trains and large vehicles. The fact that energy is so intense is the main reason why this fuel is preferred.
Who is to blame for the wrong fuel filling?